A few of the notable residents and historical events are described in detail below. The Goldstream Gazette has also published a brief overview of the farm's previous owners.
EARLY YEARS (PRE-1850)
The areas surrounding picturesque Pedder Bay were originally inhabited by the Coast Salish peoples and known as important hunting, fishing and battle grounds. Their descendants, our neighbours, continue to live nearby on the Scia'new First Nations Reservation at Beecher Bay where they operate a fishing marina and new housing community called Spirit Bay.
tHE VINE fAMILY (1858-1895)
Early colonization of the southern tip of Vancouver Island, during the 1850's, brought English and Scottish immigrants who settled in a geography and climate reminiscent of their homeland. Arriving in 1858, pioneers Mary Ann and Edward Vine purchased and cleared the land to begin a 600 acre farm, which they named Norfolk. Mary Ann became a local legend, serving as the first mid-wife for the Metchosin-Sooke region.
A hard working, dominant, and fearless personality, she hiked the trails of the region, often alone, to visit or minister to those in need. Mary Ann feared nothing….despite the imminent dangers of bears, cougars, and wolves. Encounters with the local natives left them with the feeling that she had supernatural powers. Another of her legacies is the apple orchard
which, at over 100yrs of age…still produces an abundance of heritage variety apples, which is currently harvested and pressed-on site to make the best fresh apple juice you are likely to taste!
 
tHE REID FAMILY (1895-1952)
By 1895, Scottish immigrant, John Dunlop Reid arrived to further develop the farm, renaming it Glenrosa, in memory of a favoured homeland place. J. D. Reid was a dedicated farmer, sheep rancher and a prolific writer. His family has provided ours with a collection of early farm pictures and descriptive articles of J.D.'s experiences of life during the early 1900's. Though he passed away in 1917, the farm remained in the family until 1952.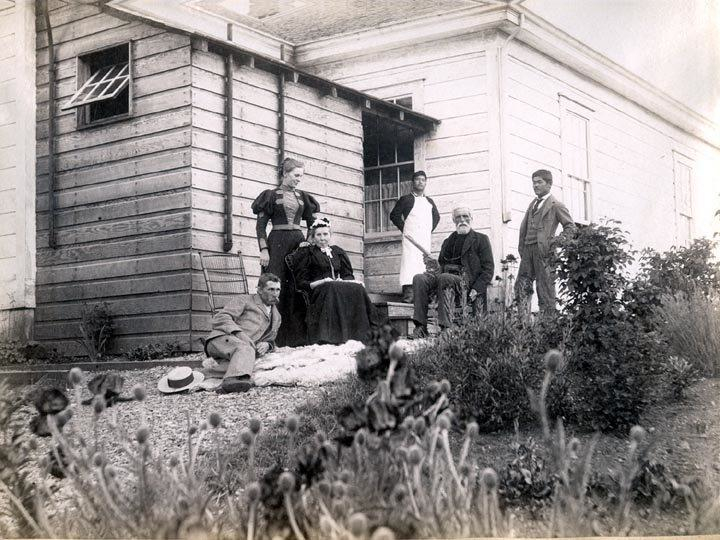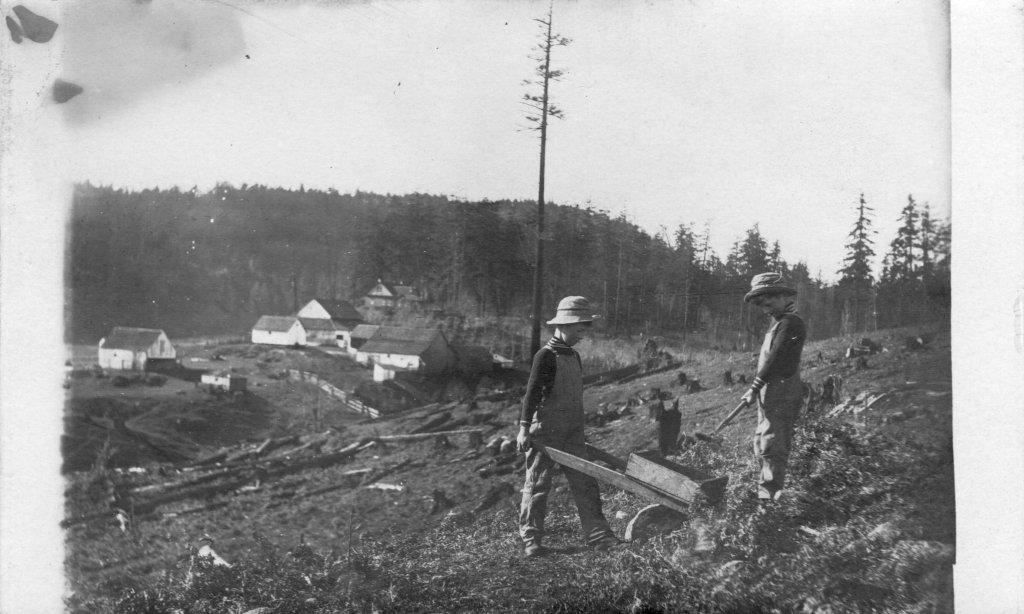 The below quote was found on a shingle within the walls of the old house during the dismantling phase. Quite the voice from the past reminding us of all the undone chores and projects around the farm!
It is now displayed in our dining room.
1953-1982
Glenrosa transformed over several decades….As acreage was sold, it became a smaller 10 acre farm, a residence, renamed as Kilima, and eventually opened as a destination country Tea Room in 1978. Extremely popular, Deborah Hertzberg's Teas at Kilima brought people from across Canada, clutching newspaper reviews to experience an English Style – Country Tea, (enhanced by Deborah's own charm). Deborah published a cookbook, 'Cooking above the Treetops, at Kilima' which incorporated stories of her life on the farm as well as her popular recipes.
Rebuilding Glenrosa (2002-2005)
Peter and Jane Hammond purchased Glenrosa in 1981 and have raised their three children and numerous animals over the past 30+ years. They were fortunate to have visited Kilima during its days as a tea house and knew Deborah as a hostess before purchasing this unique property. She is definitely one of the driving influences in their desire to open the doors to the public as a restaurant!
The Hammond family greatly respects this farm and has a strong sense of obligation in seeing its historical significance preserved. A complete rebuild of the home was carried out in 2002. Much of the original fir timbers and planks were reused and incorporated to maintain the character of this century old home.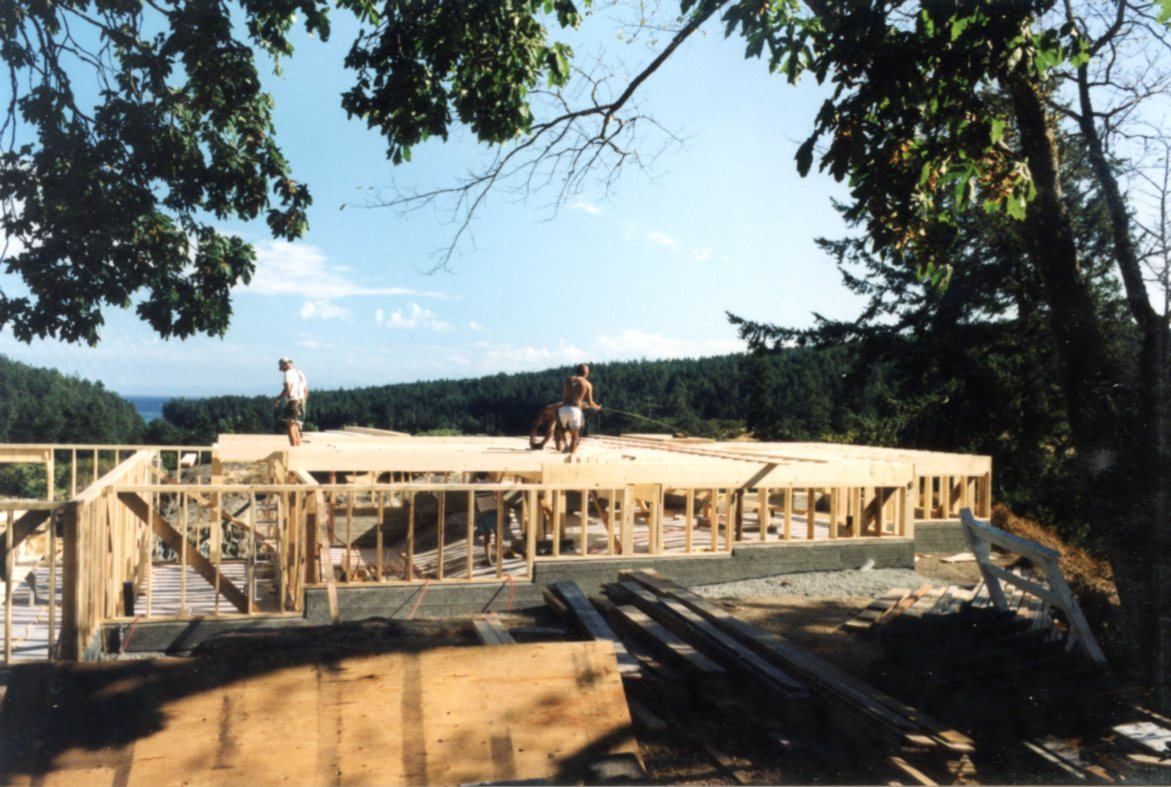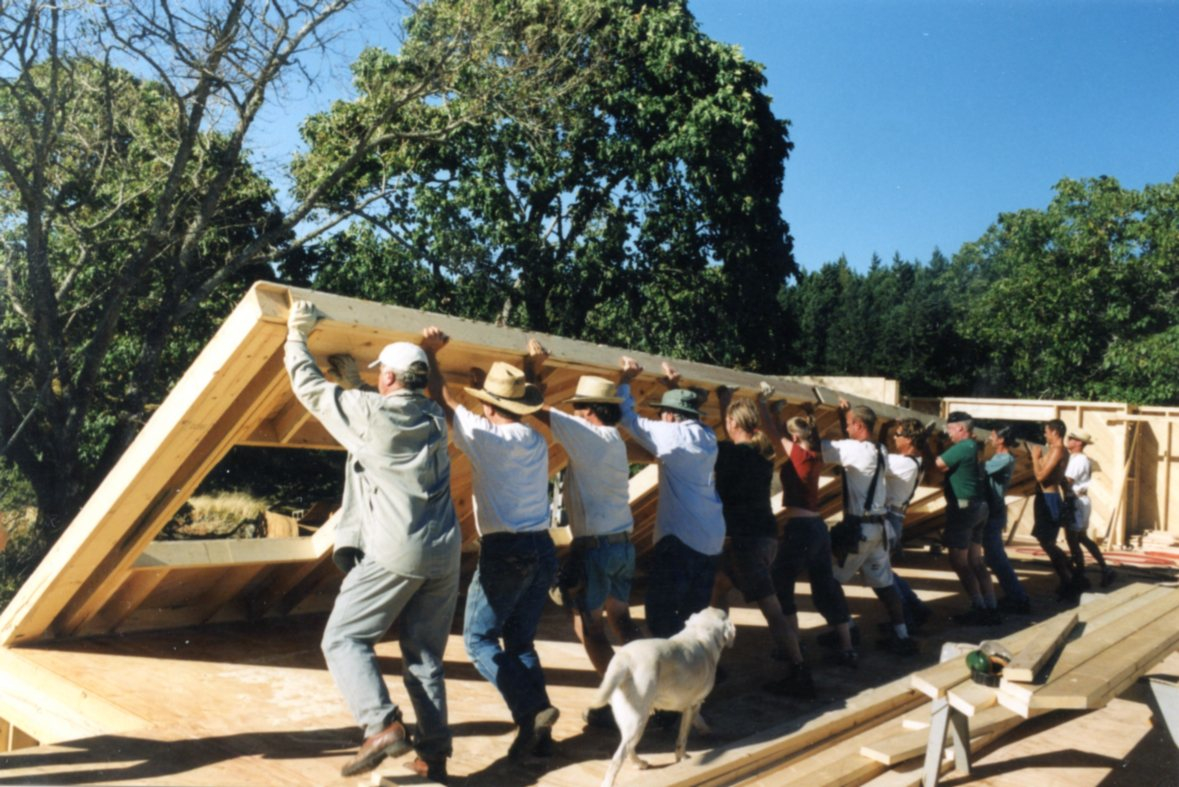 THE BnB YEARS (2005-2014)
For nearly 10 years Glenrosa was operated as a Bed and Breakfast. Jane and Peter truly enjoyed welcoming the public to their home and sharing the history of the place. Throughout the years they added to their collection of works by local artists and refined the art of the country breakfast!
Our current permit no longer allows us to hosts guest overnight so unfortunately the BnB is no longer operational.
Come and visit us to learn more about the farm - we look forward to meeting you!